Art and design enable us to see and think in ways that everyday reality cannot. Our students, teachers and researchers are exploring new ideas, materials and technologies; connecting histories, communities and possibilities. It's all unfolding against a backdrop of Tasmania's vibrant creative scene.
At the School of Creative Arts and Media, you will feel the MONA effect intensified, with regular opportunities to engage and work with visiting artists commissioned by this game-changing institution, plus Detached, TMAG and others.
Hone your creativity in fully-converted late-19th Century spaces including Hobart's iconic Jones & Co. IXL jam factory and the Launceston & Western Railway station and goods yard – iconic locations in the heart of each city's creative precinct.
Enjoy more one-to-one time with expert staff who themselves are practising artists, drawn by Tasmania's groundswell of creativity and acclaimed cultural events. Be connected to a global creative context, with opportunities available both in, and outside of Tasmania.
Make art where art is being made.
Why study fine arts and design?
Studying fine arts and design at the School of Creative Arts and Media is based on a dynamic exchange between theory and practice, analogue and digital, art and science, studio specific and inter-disciplinary.
Beyond the practical skills, this experience enhances your creativity, communication, critical thinking and innovation – preparing you for a career as a creative practitioner across a range of existing and emerging industries.
Whether your focus is on a specific art studio, or a contemporary multi-disciplinary art practice, you will develop the conceptual, theoretical and practical skills and experience need to succeed in your chosen field.
STUDENT PROFILE
Nikala Bourke
Studying: Bachelor of Fine Arts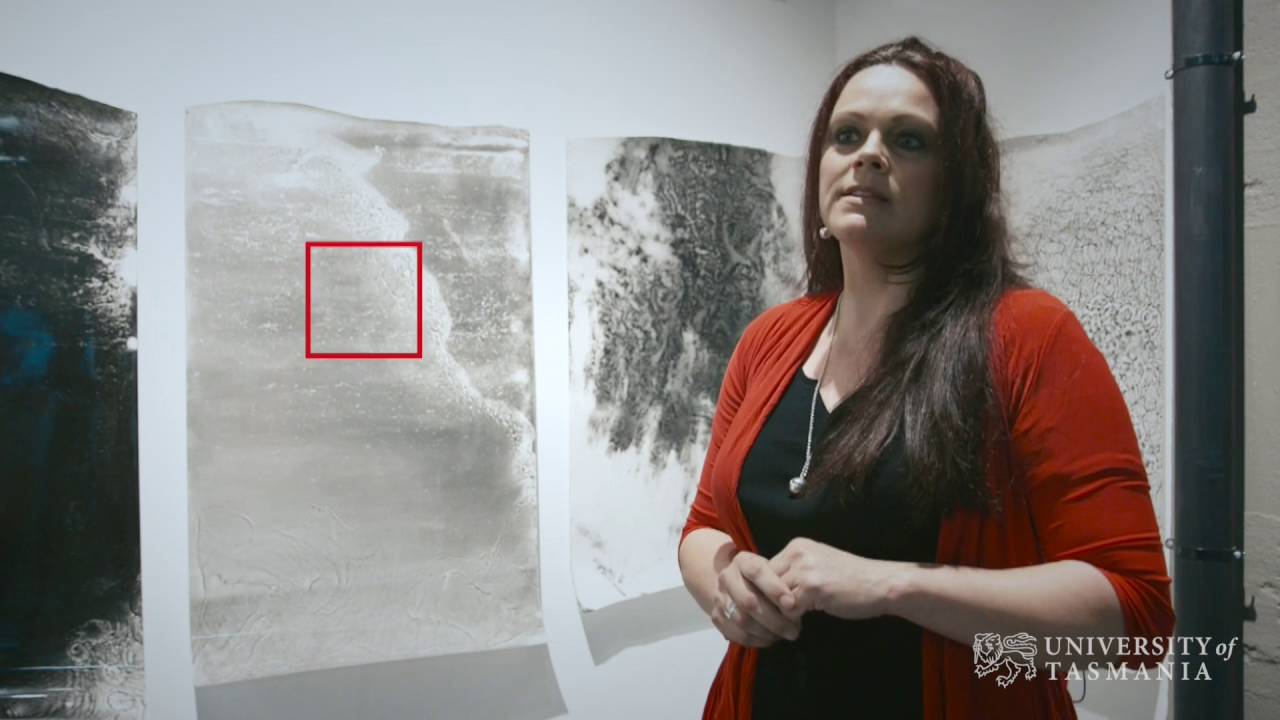 "For me, this place is therapy. It's delicious. If you're an artist, you want to practice it every day... Just getting amongst Hobart, which is thriving at the moment, has been great. I've been going to openings, talks at the museum, and festivals."
Study options
You'll work with experienced artists, participating in individual and group-generated projects and studio practice. You'll have access to a rich and varied exhibition program. This includes international exhibition projects, exhibitions by well-known established Australian and emerging artists and designers, including our current and graduating students.
Our design students can also work in our professional practice program that provides hands-on experience working with clients and industry-based projects.
Interested in studying with us? Explore our courses
Enjoy more one-on-one time with energetic and passionate staff who are practising musicians, connected to the groundswell of creativity in Tasmania. Enrich your performance experience with student-driven ensembles, and through industry, community and research opportunities available nationally and overseas.
A regional cost of living means you can spend less time working and more time realising your creative potential. Fuel your inspiration with some of the world's cleanest air, purest water and delicious produce, and by exploring Tasmania's breathtaking wilderness areas, captivating UNESCO World Heritage sites, eclectic live venues, galleries and events.
Play video: Best of Panopticon III: The Garden of Earthly Delights | Dark Mofo installation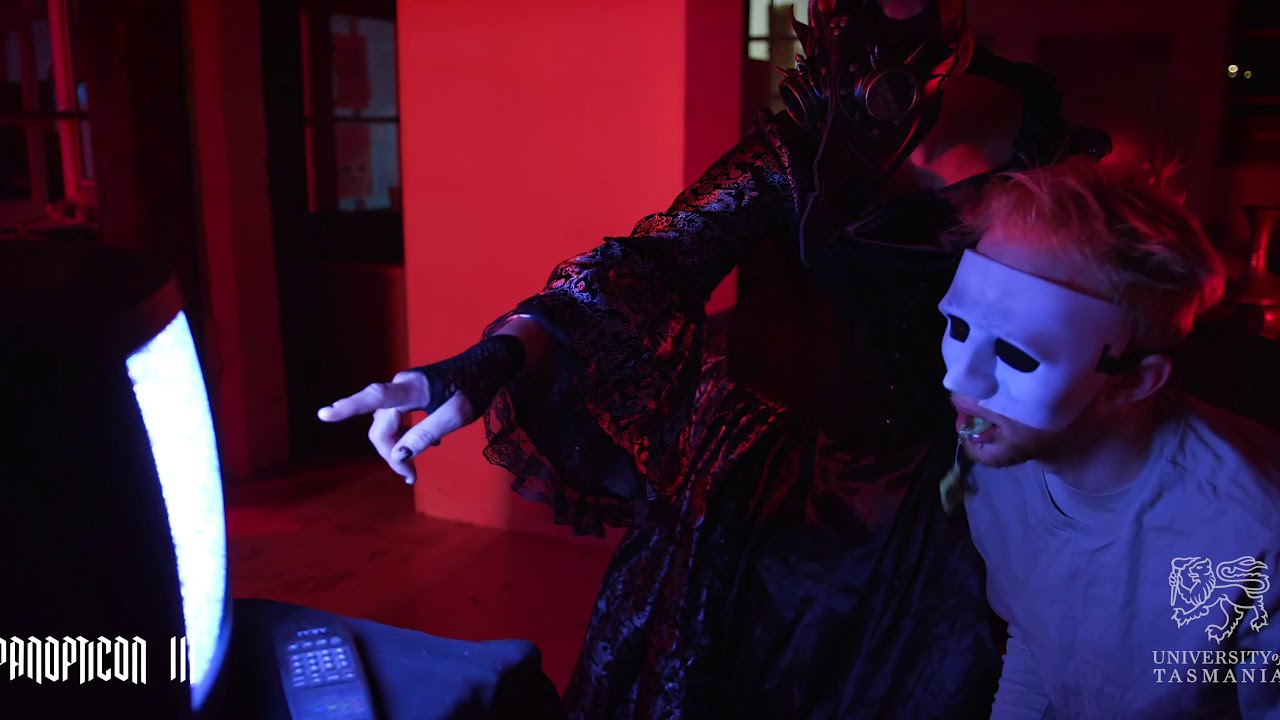 The MONA effect... intensified
These are no ordinary artists, curators and theorists. But as a student, you can expect regular opportunities to engage and work with visiting artists of this calibre, commissioned by:
Artist In Residence (AIR)
The AIR program finds professional local, interstate or international practitioners, or an outstanding alumnus, extend their contemporary theatre practice while positively impacting the students and culture of the School of Creative Arts and Media.
While pursuing their independent performances, the invited artists engage explicitly and individually with students.
The program creates tangible links between your learning experiences within, and the 'live' professional practice beyond.
Arts Forum
Get involved in our presentation series held during each semester called the Arts Forum held in both Hobart and Launceston.
Each week, students, staff and the community gather to hear local, national and international speakers from all corners of the arts discuss their professional practice and research.
Recent highly respected presenters include, Bruno Latour, Alfredo Jaar, Cameron Robbins, Kirsha Kaechele and Vito Acconci.
An award-winning London-based furniture designer. The friends who founded their own brand agency in Melbourne. A contemporary artist whose dreamy installations have taken New York City by storm. These are just a few examples where the study of art and design has taken UTAS graduates. When you go beyond the creation of art and think about its application, management and distribution, an abundance of exciting career opportunities present themselves.
Advertising and brand
Animator
Art historian
Arts administrator
Creative director
Fashion and costume designer
Film editor
Furniture designer
Graphic designer
Illustrator
Industrial designer
Jeweller
Multimedia artist
Museum or gallery curator
Painter
Photographer
Urban planning and public art
Printmaker
Researcher
Sculpture, potter or ceramic artist
Sound designer
Secondary school teacher
CAREER PROFILE
Karin Chan, Designer
Studied: Bachelor of Fine Arts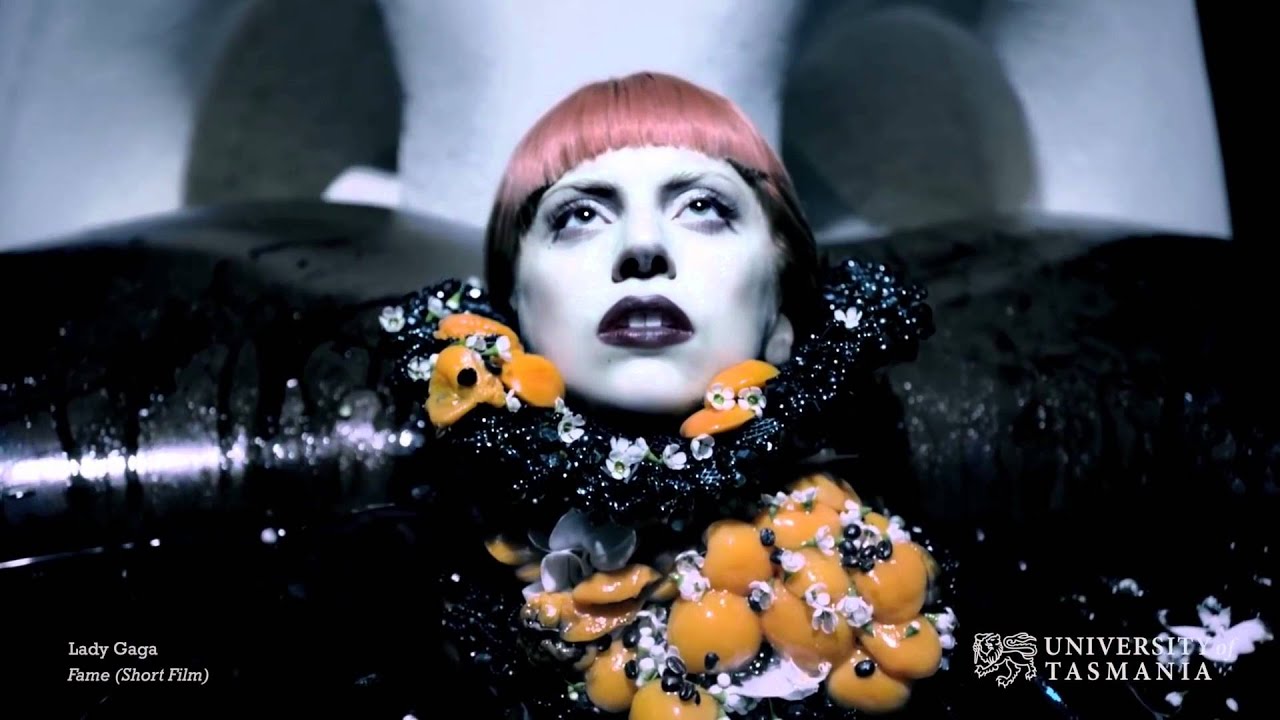 Creating mystical worlds...
"I like the broadness of this creative field. I am totally liberated. It is very open, and I enjoy the process of being an artist that allows me to work with many industries. Fashion is no longer just fashion, it is alive together with art."
Galleries
The School of Creative Arts and Media operates three galleries across the state, and is affiliated with another. Each gallery hosts professionally curated exhibitions of international and national renown, showcasing a diverse range of artists, designers and students. These spaces not only enable students to participate in Tasmania's internationally acclaimed arts culture, but the provide curation, installation, and exhibition design experience that complements their coursework.
Plimsoll Gallery
The Plimsoll Gallery is on Hobart's historic waterfront, a short walk from the Tasmanian Museum and Art Gallery, Salamanca Place and the city centre. It showcases curated exhibitions of innovative local, national and international contemporary art and design, and the work of Research Higher Degree candidates and Honours students from the School of Creative Arts and Media.
---
Address: School of Creative Arts, Hunter Street, Hobart
Hours (during exhibitions): Noon – 5pm (except Tuesdays / Public Holidays)
Cost: Free entry
Phone: +61 3 6226 4353 or 4300
Enquiries: Jane Barlow
Post: Private Bag 57 HOBART TAS 7000
The Academy Gallery
The Academy Gallery is dedicated to the pursuit of excellence by exhibiting contemporary art and design including works from School of Creative Arts and Media students. It is a modern Level A class exhibition space incorporated into the Inveresk cultural precinct. The exhibition program aims to display art, craft and design that is insightful, challenging and rewarding to the community.
---
Address: School of Creative Arts and Media, Invermay Road, Launceston
Hours (during exhibitions): 9am – 5pm weekdays (except Public Holidays)
Cost: Free entry
Phone: +61 3 6324 4450
Enquiries: Deborah Sciulli, Admin Officer
Post: Locked Bag 1362 LAUNCESTON TAS 7250
Entrepôt Gallery
The Entrepôt Gallery is a student gallery run through a partnership between the Tasmanian University Student Association (TUSA) and the School of Creative Arts and Media. It offers visual art students the opportunity to develop their professional practice by exhibiting and/or curating new and experimental work in a public gallery space. Priority is given to students who have little or no experience in exhibiting their work.
---
Address: School of Creative Arts and Media, Hunter Street, Hobart
Hours (during exhibitions): 10am – 4pm weekdays (except Public Holidays)
Cost: Free entry
Phone: +61 3 6226 4325
Enquiries: Lucia Usmiani, Admin Officer
Post: Private Bag 57 HOBART TAS 7000
Makers' Space Gallery
This contemporary space aims to present a diverse annual exhibition program that enhances the learning and cultural experiences in Tasmania's North West and provides professional opportunities for a broad variety of designers, craftspeople, artists, curators and students. Affiliated with the School of Creative Arts and Media, the Makers' Space attracts over a hundred and thirty thousand visitors per year.
---
Address: Cradle Coast Campus, West Park Precinct, 2–4 Bass Hwy, Burnie
Hours (during exhibitions): 9am – 5pm weekdays (except Public Holidays)
Cost: Free entry
Phone: +61 3 6430 1612
Enquiries: Joanna Gair, Arts & Public Programs Coordinator
Post: Private Bag 3529 BURNIE TAS 7320
Research
As artists we are helping to heal heavy metal contamination in Hobart's major river system, examining the implications of emerging biotechnologies and articulating a brighter post-industrial future for a regional community.
We are working with scientists, environmentalists, architects, engineers, musicians and designers, lending our creative expertise to tackle contemporary challenges as diverse as the environments and communities involved.
Mirroring our approach to learning and teaching, our research is defined by our capacity to connect with new disciplines, communities and opportunities.
We welcome proposals from qualified applicants to undertake research degrees in PhDs and Masters.
Featured Researcher | Dr Megan Keating