Gain a globally recognised qualification.
Accounting is more than number crunching. Studying accounting with us can take you far beyond the office desk and computer screen – both during your studies and after graduation. With our practical internships and work experience opportunities, you will have direct access to Tasmanian industry during your studies, providing real world experience and building connections to help forge your future career.
If you don't have a formal accounting qualification and want to break into the field, this is the perfect place to start. It's also ideal for anyone who wants to upskill and meet professional accounting requirements.
Work Ready Program
By choosing to study from our Launceston Campus, you'll be part of our Work Ready Program, designed to prepare you for success at university and in your future career.
The program combines your Master of Professional Accounting degree with a guaranteed corporate internship placement, regular mentoring, work experience, networking and training opportunities as well as financial support to help you settle in during your first year of study.
Gain hands-on experience with our Tax Clinic Internships, including interactive simulations for online students.
Get the job-ready skills employers are looking with our new Pathways to Accounting and Finance Career elective unit.
Accredited by AACSB International, the highest standard of achievement for business schools worldwide.
Accounting for Sustainable Business
Accounting is changing, and accountants no longer simply complete mathematical equations. With companies rapidly required to report on environmental, social and governance (ESG) performance, peak bodies now call for accounting professionals with prowess beyond financial metrics. Graduating from our Sustainable Business specialisation, you'll be positioned with a competitive advantage over traditional accounting graduates. Learn from the world leaders responsible for the University of Tasmania's top global climate action rating and gain a unique perspective of the models behind our net-zero emissions state. Your sustainability focus embedded within core accounting skills will support your future career to assess, report, and advise on contemporary business, or carve out your own socially minded niche. Sustainable accountants work at the cutting-edge of wellbeing, compliance, and innovation, ensuring metrics stand up to appropriate rigor.
Financial Planning
No accountant works in a silo and understanding the jobs of your professional counterparts is increasingly preferred by employers. Accountants often work closely with financial planners with many firms including a financial planning arm. A specialisation in this area will place you at the nexus of financial planning and accounting, prepared to assist with long-term wealth management. Graduates of this specialisation can unlock new hybrid careers in financial planning firms or advance their accounting career by leveraging financial planning skill sets. To further distinguish your expertise, students with a financial planning specialisation receive a 50% credit towards our Graduate Diploma of Financial Planning.
Healthcare Accounting and Administration
Growing complexities in health care provision requires advanced knowledge of its layered economic components. The ongoing shift in funding and auditing models, along with technological innovation, makes the skills of a specialist accountants highly sought after in healthcare operational management. This specialisation positions students to capitalise on growth in healthcare finance and accounting roles as part of managing growing healthcare functions. With industry-embedded masterclasses with Australian healthcare accounting and finance professionals, this stream will prepare you to remain on the cutting-edge of practice. With a flexible pathway, you can enter the industry after graduation as a healthcare accountant or receive credit into a Master of Health Information Management or Master of Health Service Management and develop a career in management with accounting expertise.
1
Master of Professional Accounting
200 credit points
Complete 10 compulsory units (12.5 credit points each)
Choose one of these units:
-CPA Ethics and Governance
-Management Ethics
Choose one of these units:
-CPA Contemporary Business Issues
-Tax Clinic Internship
-Strategic Management.
2
Graduate Diploma of Professional Accounting
100 credit points
Complete the following 8 core units (100 credit points).

Economics and Statistical Analysis
Introduction to Financial Management
Accounting Systems and Processes
The Accounting Framework
Business and Corporate Law
Financial and Corporate Accounting
Management and Cost Accounting
Australian Tax Law
3
Graduate Certificate in Professional Accounting
50 credit points
Complete the following 4 core units (50 credit points).
Economics and Statistical Analysis
Introduction to Financial Management
Accounting Systems and Processes
The Accounting Framework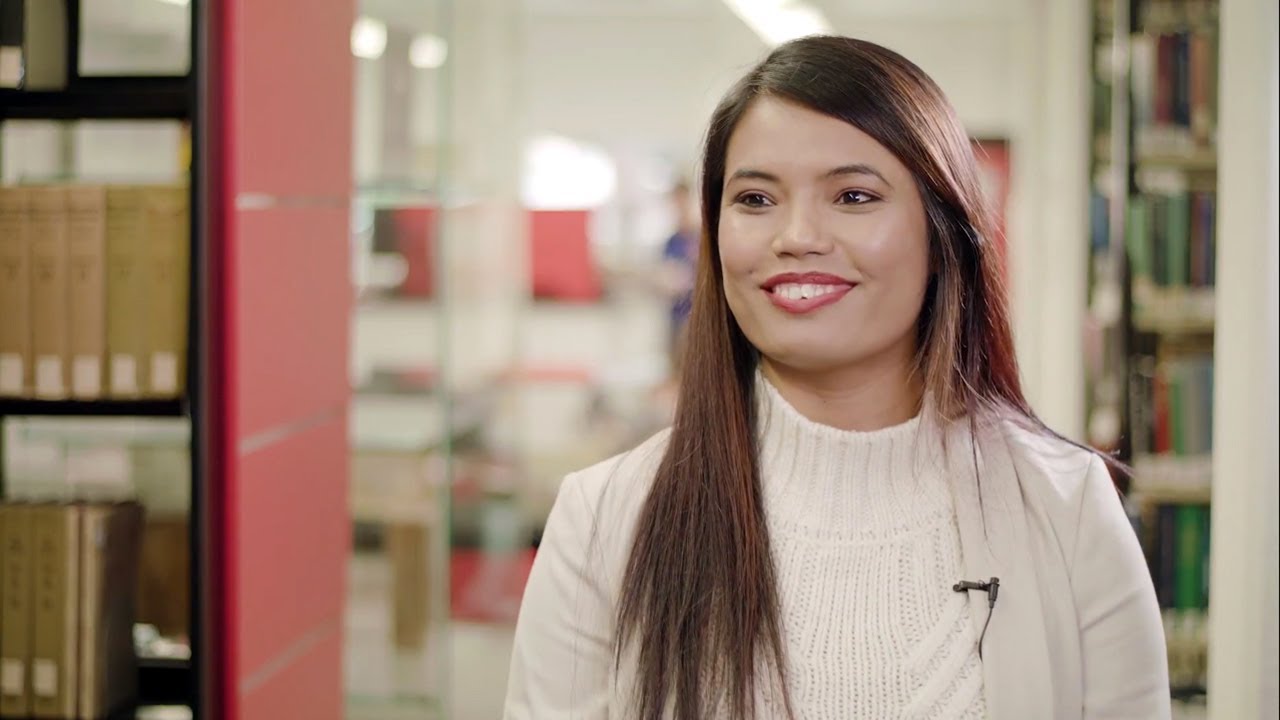 Anisha Shrestha – Master of Professional Accounting
"I think a career in accounting provides a challenging, rewarding, and versatile opportunities in the business environment. I had the most amazing faculty members who were very cooperative and helpful. I would definitely recommend the University of Tasmania."
Postgraduate study leads to exceptional career outcomes. 90% of our postgraduate business and management students find full-time employment within 4 months of graduating and have an average salary of $100,000 (Source: 2018 Graduate Outcomes Survey).
Finance Managers
8.1%
projected job growth to 2023
Management Analysts
10.2%
projected job growth to 2023
Auditors, Company Secretaries and Corporate Treasurers
14.7%
projected job growth to 2025
Work Ready Program
Start your career the right way, get the skills you need to stand out.
Our Work Ready Program will prepare you for success at university and in your chosen career. Whist studying a Master of Professional Accounting at our Launceston campus, you'll be able to enjoy all the benefits and opportunities of the program.
For full details, visit the Work Ready Program
Entry requirements
Entry requirements vary across courses. You'll find the requirements on our individual course pages. These can be accessed from Course Options, which is located at the top of this page.
We encourage you to apply for the courses you most want to study. If you're not eligible to enter your chosen course right now, our admissions team will work with you to find the best pathway option.
Credit for prior learning
The University of Tasmania aims to provide you with credit for approved prior study or equivalent professional experience which exceeds standard entrance requirements for courses. For more information please visit Recognition for Prior Learning.
English language requirements
For those applicants who are nationals of and currently residing in a country where English is not the official language, evidence of an IELTS or TOEFL test must be provided. For more information, please visit International Future Students.