Exercise Physiology: a simple concept that creates long-term change
Georgia McCall is an exercise physiologist at an Aged Care Facility on Tasmania's north-west coast. She says that if you had asked her a few years ago whether she would end up working in aged care, she would have said no. But her Professional Experience Placements changed her perspective.
"I enjoyed working with elderly people on my placement. Everyone was so lovely. I also got to work with people with a broad range of conditions, which was a big thing for me. I like working with chronic conditions more so than say sporting injuries," said Georgia.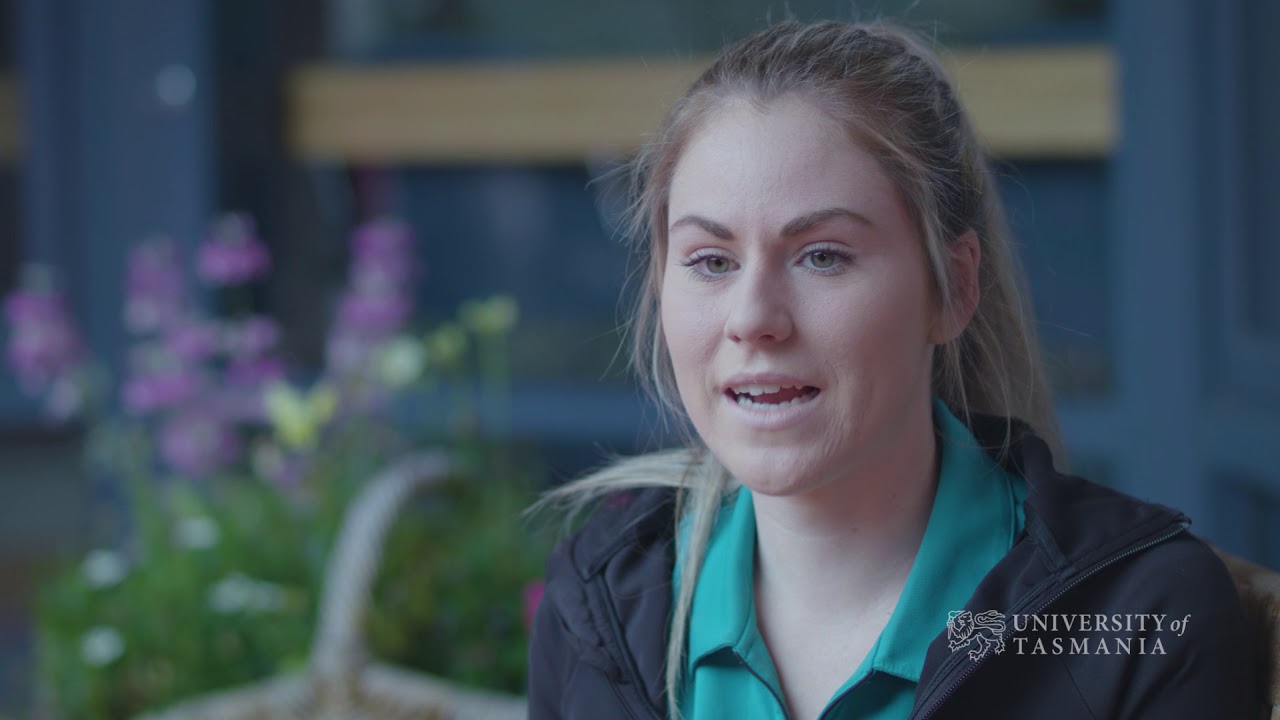 Georgia recently graduated from the Bachelor of Exercise Science with Honours in Exercise Physiology. When she graduated, she already had the job secured.
"Everybody in my degree had jobs lined up before they graduated and there's not two of us doing anything similar. There are so many different things that you can do with this degree.
"I don't think there is ever going to be an issue with keeping interested in a job or finding something that I enjoy doing."
The Placement Experience
Because of the broad scope of practice in exercise physiology, Georgia said the placement experience was incredibly important – a massive part of her learning experience.
"I did three clinical placements in my honours year, and they were amazing! They were the best part of the degree. I learned so much. They introduced me to all the different areas that I might come into contact with in this profession.
"It was great to get lots of experience with so many conditions and injuries, and to have excellent mentors to help me build my protocols and techniques."
There is lots of scope in Georgia's new position to make it her own. The therapy centre has a gym and hydrotherapy pool. She is starting to explore new techniques in the pool, which she is enjoying.
Georgia loves the massive difference that she can make in people's lives with exercise physiology, through simple concepts. And she loves working with people.
"Anybody can exercise, and it's free. Seeing people feel more confident about themselves, and being able to do new things, is awesome. Balance, for example, can improve quickly."
Living in a Rural Area
Georgia also loves living on the north-west coast of Tasmania.
"It sounds cliché, but everybody seems to know everyone in a rural area, so you can usually find a link between people, which helps to find common ground. It's great for rapport.
"I also like the laid back cruisy lifestyle. I do a lot of bushwalking. Every Sunday I find a different waterfall to hike to. Tassie is amazing if you enjoy the outdoors."
Georgia said it is also really nice to be able to give back to the community that you came from.
---
More placement stories