Caitlyn Tucker has been working in the health care sector for 7 years and during this time made the decision to enrol in a Bachelor of Nursing. Caitlyn has now completed four nursing placements, and she says they are the best way to learn.
"It's a practical job, so you need the practical skills and an opportunity to apply the theory that underpins them," said Caitlyn.

"It's really good to have placement and a lot of it! You need to try everything you can, take every opportunity, and ask lots of questions. No question is stupid or dumb."
Caitlyn says that while she is always nervous before going on a new placement, once she gets there, it's always fine.
"It's natural to be a bit nervous and anxious about being on placement, but its nothing to worry about. I find the nerves settle once you get an hour or so into your first day.

"All the nurses around you have been in the same position, so they take you under their wing. I have always found the nurses to be very understanding and accommodating. They also go out of their way to find extra opportunities for you to learn things.

"If there's something going on in another department or another wing, they always come and find me so that I can practice a skill or observe."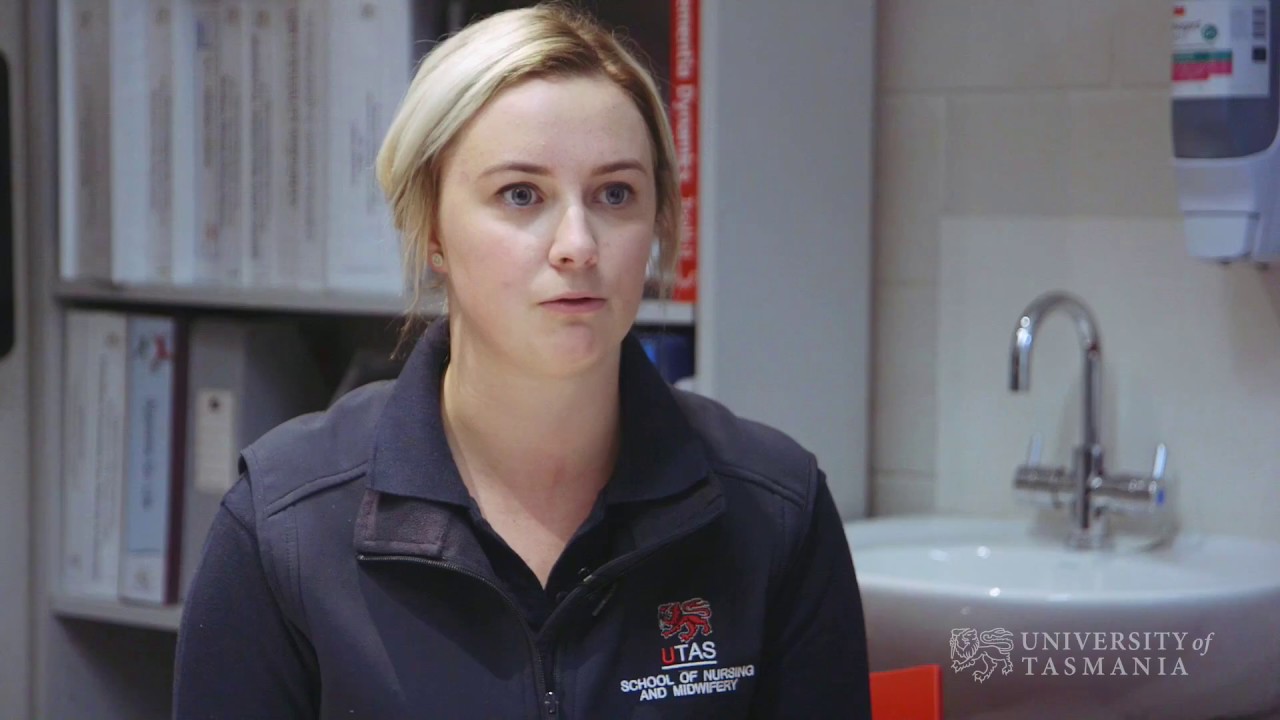 Before Caitlyn goes on placement, she always looks the placement location up on a map, and if she can, she does a drive by, so she knows exactly where she is going on day one and how long it takes to get there.
"Being punctual is really important. I try and arrive 15 minutes before I'm meant to be there. Arriving early gives the nurses a chance to know I'm there and get prepared.

"I always wear my name tag and have a pen and notebook so if I learn new things or I need to look something up, I write it in my book. Then when I get a quiet period or end the shift, I can look it up."
The thing that Caitlyn loves the most about nursing is knowing that she has helped someone.
"I love that I can educate someone on things that they are not knowledgeable about. And do something for them that they can't do for themselves. It's really rewarding."
Caitlyn has found the Placement Coordinators at UTAS to be a great help.
"If you ever have a problem or you're struggling with something you can ring or email them and they will get straight back to you. They're very helpful, and nothing seems to be a problem in my experience."
---
More placement stories